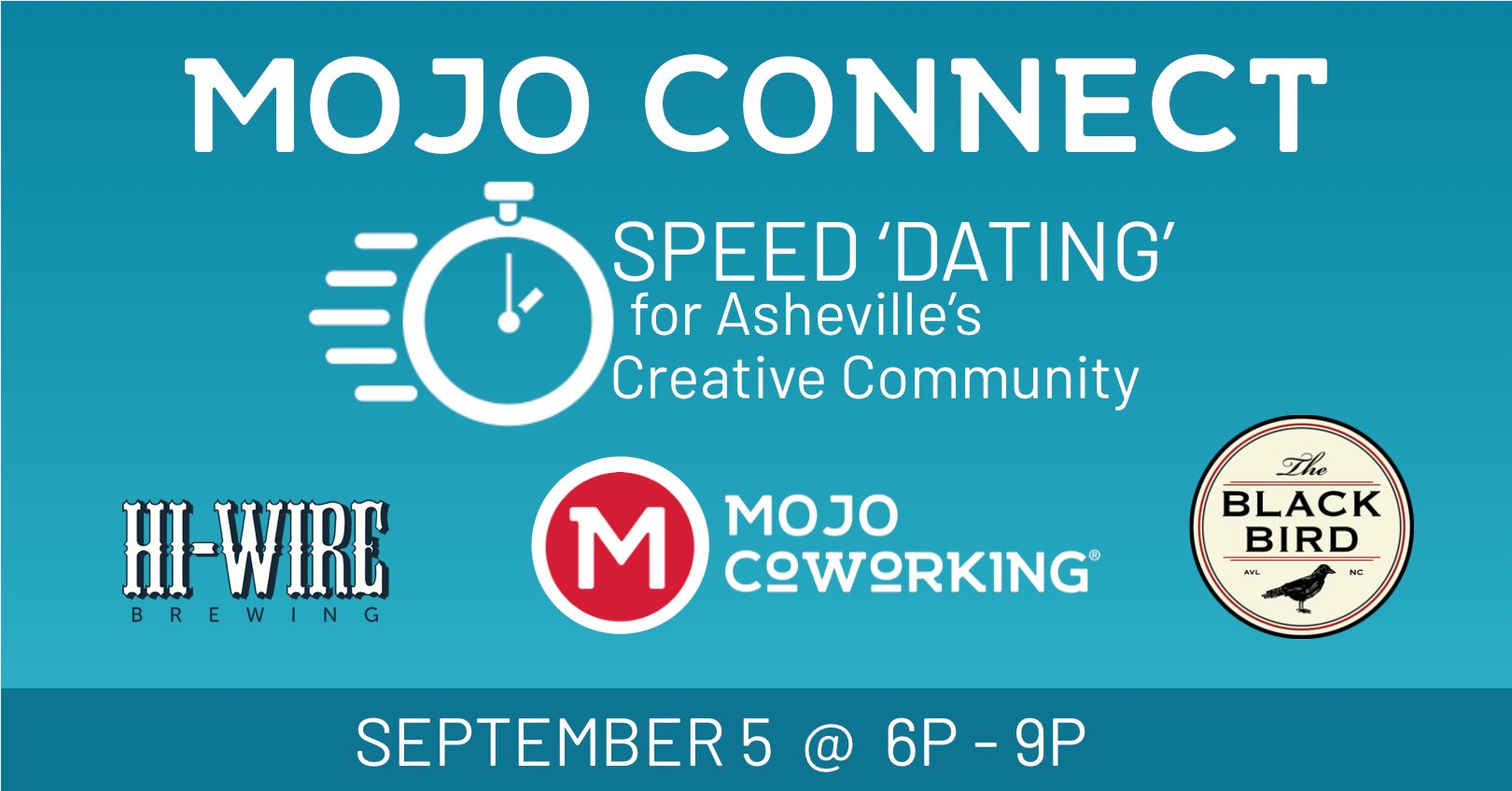 MOJO MEMBERS GET TICKETS HERE
Beginning this September, Mojo Coworking will host MOJO CONNECT: a series of speed "dating" events for Asheville's creative community. MOJO CONNECT isn't about dating in the romantic sense - but dating as in 'getting to know each' other and incubating new, potentially trailblazing ideas. Asheville's thriving professional scene continues to grow at a rapid pace, and the influx of diverse creative professionals, including artists, designers, musicians, photographers, thinkers and innovators presents us with a timely and fun opportunity to create long-term, multi-disciplinary connections.

In addition to a high-energy general networking session, there will also be an organized process for attendees to meet each other one-on-one, or in small groups using the offices, desks, conference rooms and seating areas located throughout Mojo Coworking.

Catering will be provided by The Blackbird Restaurant new chef-owner Mike Reppert.

Hi-Wire Brewing will provide their delicious Hi-Pitch IPA.

Please hold the evening of September 5th for the MOJO CONNECT kick-off. More details and ticket information will be communicated soon.