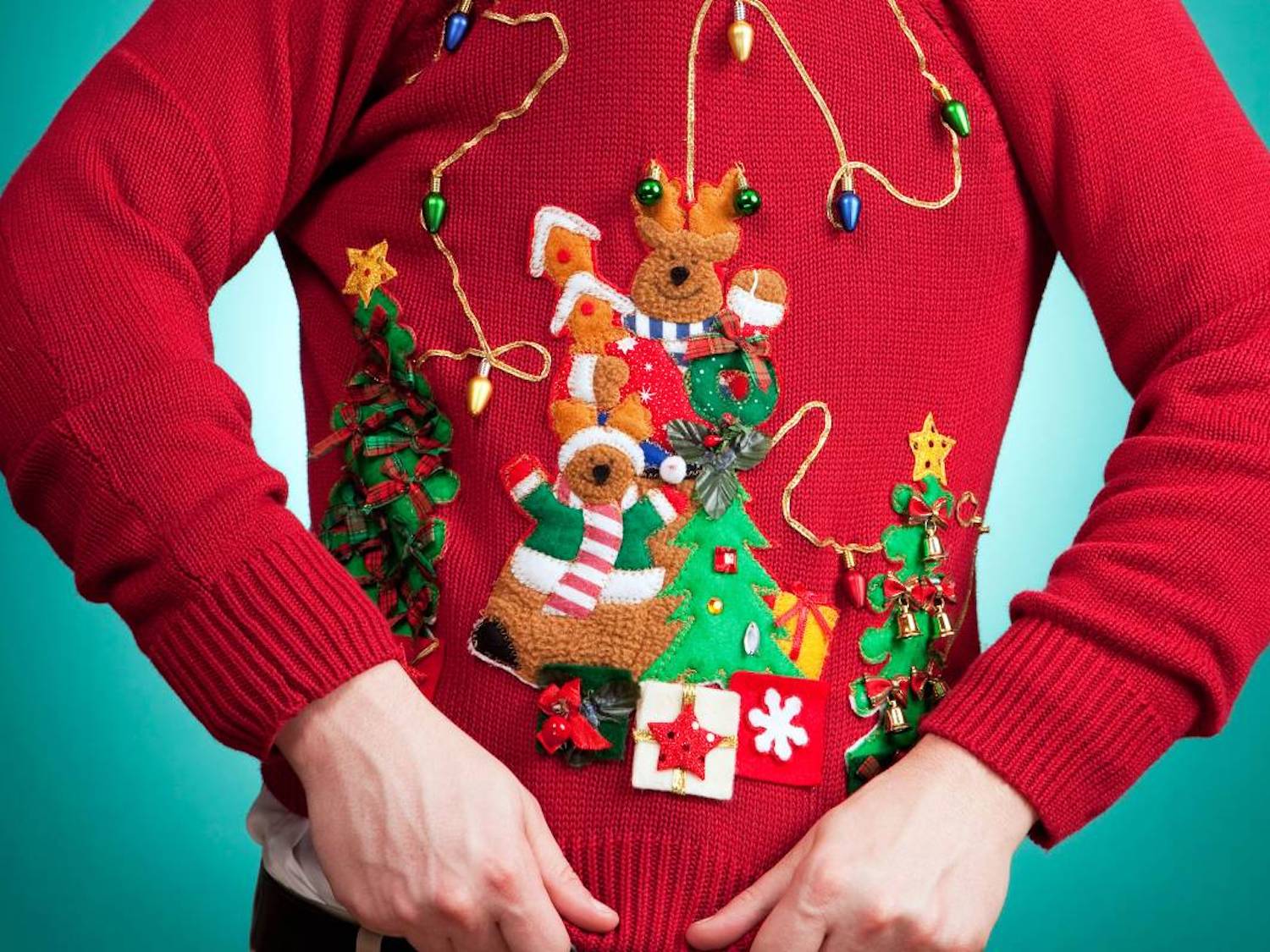 That's right! It's time to get those Ugly Sweaters out from that stash of "I may need this someday" items that you keep in a box at the top of your closet... because you guessed it, we're having an Ugly Sweater Holiday Party! 🎄🎅🎉
On December 12th
, in collaboration with
AIGA Asheville
, we're coming together to celebrate the holidays and all of our amazing members. 2019 has been a year with a lot of growth at Mojo, and we want to celebrate the holidays with you... in style! So grab your favorite ugly sweater and come party with us! Of course, spouses, partners, friends can come too.
Details
💲FREE**⠀⁠
🗓Thursday, December 12th⠀⁠
⏰ 5:30-9:30pm⁠⠀⁠⠀⁠
📍Mojo Coworking
One of AIGA Asheville objectives as a chapter is to give back to the community we serve, so in addition to the holiday party, we are collaborating with AIGA on an art supply drive that will benefit
Arts for Life
. This is a wonderful organization that uses arts education and engagement to enhance the lives of pediatric patients and their families. Below is a list of items that they are needing for 2020. Feel free to bring one or two items with you to the Holiday Party!
Watercolor Paints (Crayola brand) ❄️Nice Paintbrushes ❄️Glue Sticks ❄️Buttons ❄️Brads (Craft Fasteners) ❄️Tissue Paper (a variety of colors) ❄️White Cardstock ❄️Colored Cardstock ❄️Markers (Crayola and Sharpie) ❄️Crayons (Crayola brand) ❄️Oil Pastels ❄️Model Magic ❄️Knitting Needles ❄️Music Shakers ❄️Beads for Teens ❄️Jewelry Cord or Wire ❄️Needle Nose Pliers ❄️Jewelry Clasps & Fasteners
Due to the compromised immune systems of the children we teach art to, all donated art supplies must be
new and unopened
.